WELCOME

TO
CROCKY

TRAIL
"IT JUST KEEPS GETTING BETTER AND BETTER"
WELCOME TO

CROCKY TRAIL
AWARD

WINNING FAMILY FUN
TRY OUR 30 DIFFERENT FLAVOURS OF ICE-CREAM
BOOK YOUR BIRTHDAY
PARTY TODAY!
WELCOME TO THE CROCKY TRAIL
When you arrive at the Crocky Trail you'll be met by a series of gravity defying scary slides as well as some of our classics, like the Spinning Disk, Titanic and the terrifying Flusher. Whilst the kids warm up you can chill out with a lovely coffee and prepare yourself for what lies ahead. Fired up and ready to go, you'll then make your way along the mile long Crocky Trail, which winds its way through fields and trees passing over the Crocky stream.
There are loads of different ways you'll be able to cross the Crocky stream including the scary wobbly bridges, swinging chain bridge and fallen log – Even have a picnic in one of our tree houses!
Looking for something fun to do over the weekend? Stuck for school holiday ideas and need to keep the kids entertained? Why not get down and dirty and bring the whole family to the Crocky Trail outdoor adventure park near Chester? The fun starts the moment you arrive, with rides you will not find anywhere else in the world. It's the perfect way for the whole family to have some quality family time and get that all important exercise.
So get the whole family outdoors and enjoy a mile long adventure of adrenaline drenched fun as you run along the famous Crocky Trail scrambling through trees, climbing over crooked bridges and swinging over the Crocky stream.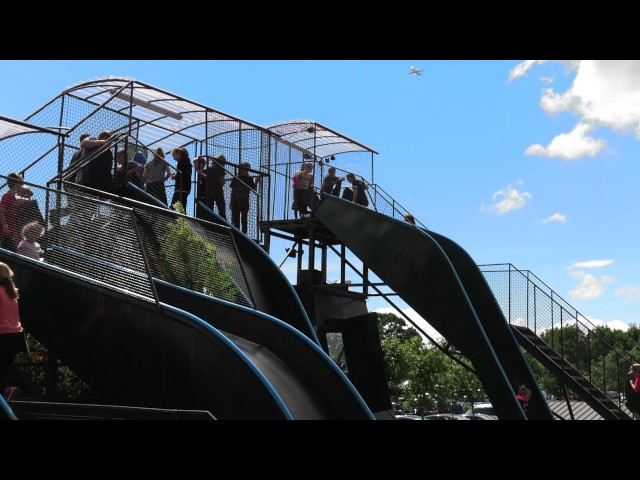 Our Slides
Are you brave enough to tackle our vertical slides, feel the rush of your life as the adrenaline pumps through your body! Be sure to grab a mat if you dare to go faster…
It is fantastic to welcome visitors back to The Crocky Trail. We aim to make your experience as exciting and fun filled as always, whilst never compromising the safety of our visitors and staff. as I am sure you appreciate there have been some necessary changes. The most noticeable is our restriction in numbers and the introduction of time slots. Please make sure you read all the information on the booking page for a full understanding.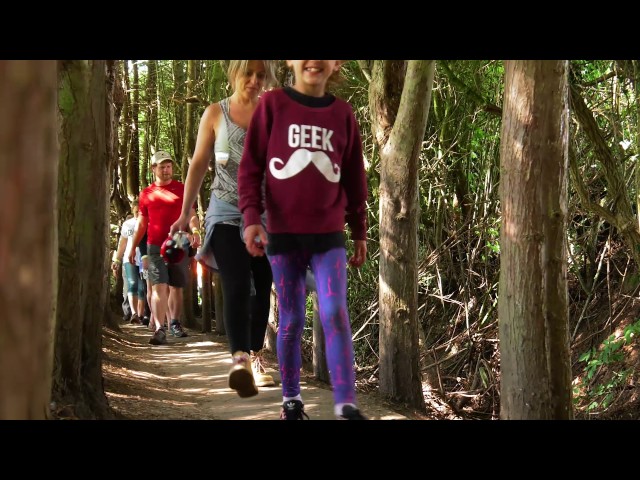 Our trail
After the excitement of the park rides the trail is the perfect opportunity to get away and take things one step at a time as you discover the fun filled tricks and challenges hidden amongst the nature.

Really enjoyed our morning here. It was quiet as bookings are staggered across the day. Kids had a great time, staff are doing a great job controlling traffic on the rides and cleaning things down after. The cafe is open for takeaway ice creams and coffees.

Will definitely be back over the holidays!
Brilliant day, despite a couple of showers! We knew one session wouldn't be long enough for our grandchildren so we booked lunch and afternoon sessions and had a great time. All COVID 19 measures well carried out and as usual park staff were helpful and friendly. Our fourth but definitely not our last visit to Crocky Trail !! Thank you!
Absolutely amazing, staff where lovely, adults and kids all had a ball, we have laughed from start to finish, highly recommended, can't wait to go back so much to do there
Absolutely such amazing fun. so much to do and the people that worked there were so friendly. The icecream was amazing and was enjoyable to get at the end of the crocky Trail and the rides etc. were funny and good, especially the Titanic, please do this, funny and good. Thank you had such fun me and my girl together, would definitely come again.
Just wanted to say how fantastic our visit today was, there really is something for everyone – The Titanic was a firm favourite in our group! Everything felt Covid secure, with reduced capacity and hand sanitiser at every turn and rides being 'fogged' at regular intervals. Thank you for a really good family experience, I've already had to promise my boys a return visit!!
Great way to get your kids outside and running around burning off energy! I think you can tell those who are enjoying it by how dirty they get. I have agreed to undertake The Flusher on my return although I'd much prefer to wander along the original Crocky Trail. A lot of changes from the last time I visited circa 1996, couldn't seem to find the electrified fence I encountered back in that visit. Recommended.
This is the 2nd time of us coming here, definitely will not be the last. And even in COVID, the staff are fabulous and we seen regular cleaning. Time slots are great and I think your given enough time. £8 each and free under 5s!! We was a bit gutted that not everything was open however we understand due to staffing etc and that didn't destroy our morning. We felt it was really good to see staff fully communicating with each other via radios. Well done to all!!